*This post may contain affiliate links for which I earn commissions.*



The storage boxes are square in shape and have very well made dove tail joins on display. The flat top and side surfaces mean they could be stacked up if space is short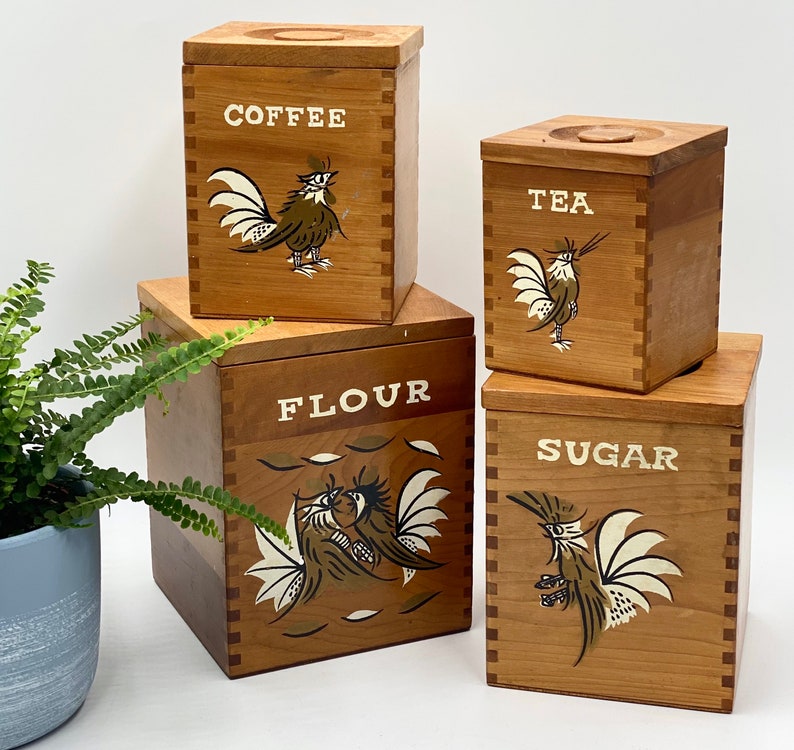 The boxes are labelled with "flour, sugar, coffee and tea" in white.
I like the fact that each of the containers have a different chicken design on them adds to their charm and interest.
This collection would go well in a kitchen where the owner is looking to add some vintage inspiration or farmhouse style.
For more Wood Kitchen Canister ideas