*This post may contain affiliate links for which I earn commissions.*



Pink tea, coffee and sugar canisters can be used to add a pop of colour to monochrome kitchen decor schemes to prevent them from looking too regimented. Pink kitchens appear to be popular in 2022 as well as neutral shades like grey, and black and white. Interior design experts suggest adding a bit of colour to a monochrome scheme.

Pink kitchen canisters and other accessories come in a range of pink shades from pale blush and lemonade to the shocking pinks of magenta and fuchsia. So there's a huge range of pink beverage containers from which to make your choice.

Pink blends in well with brass and bronze. So if you have any of those metals in your kitchen for example as door or drawer handles or in your light fittings then add a splash of pink to liven the space up. Pink also goes well with grey and green shades. Use pink beverage jars to add colour to the worktops.




Pastel Pink Tea Coffee Sugar Canisters White Labels



Pale Pink Storage Jars for Tea Coffee & Sugar



Pink & Gold Ceramic Tea Coffee Sugar Canisters Set with Tray



Pink Marbled Effect Ceramic Tea Coffee Sugar Container



Pink Rose Gold Airtight Tea Coffee Sugar Storage Container




Pink & Stainless Steel Tea Coffee Sugar Canisters Grey Labels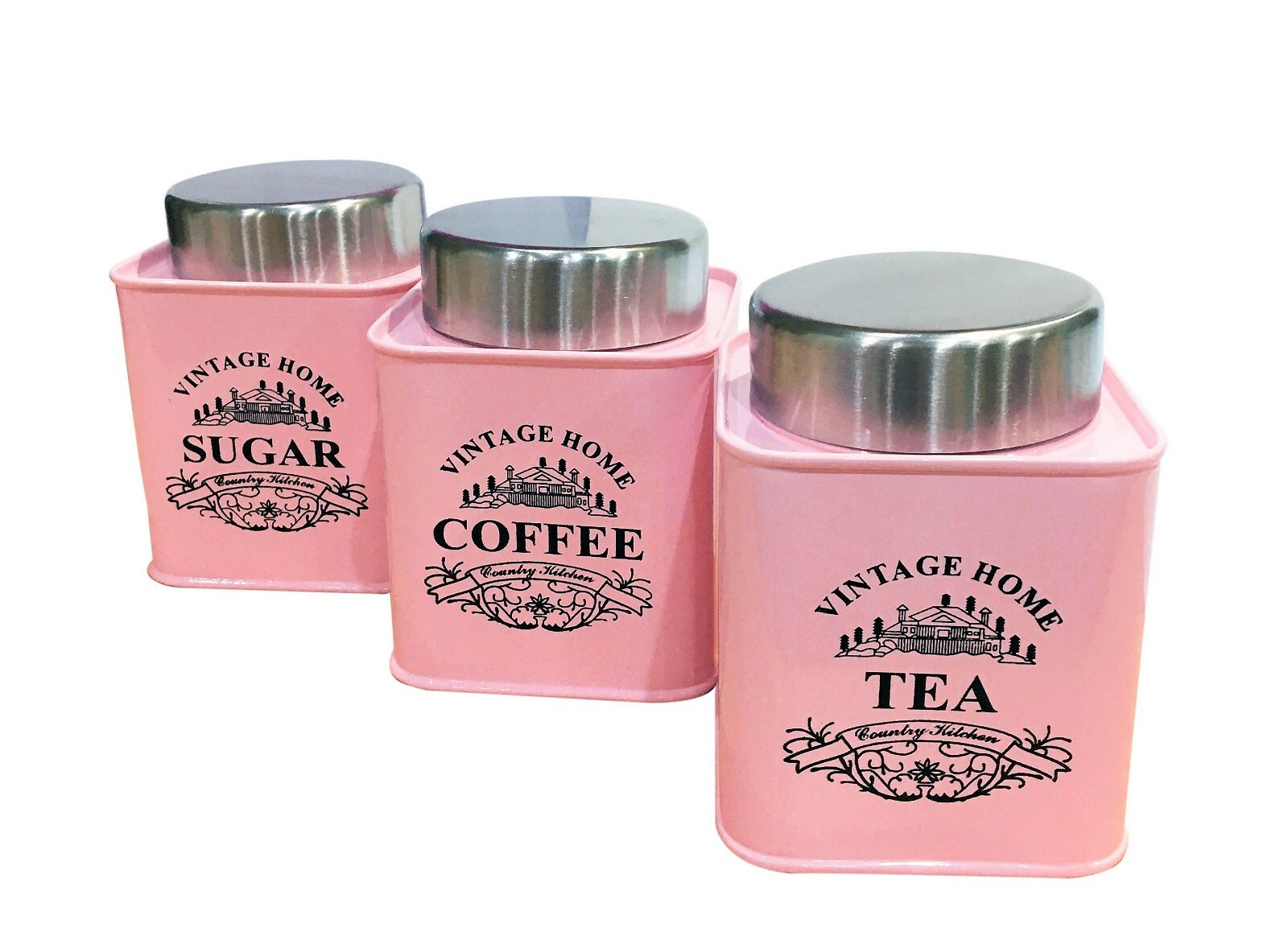 Vintage Retro Pink Tea Coffee Sugar Jars Black Labels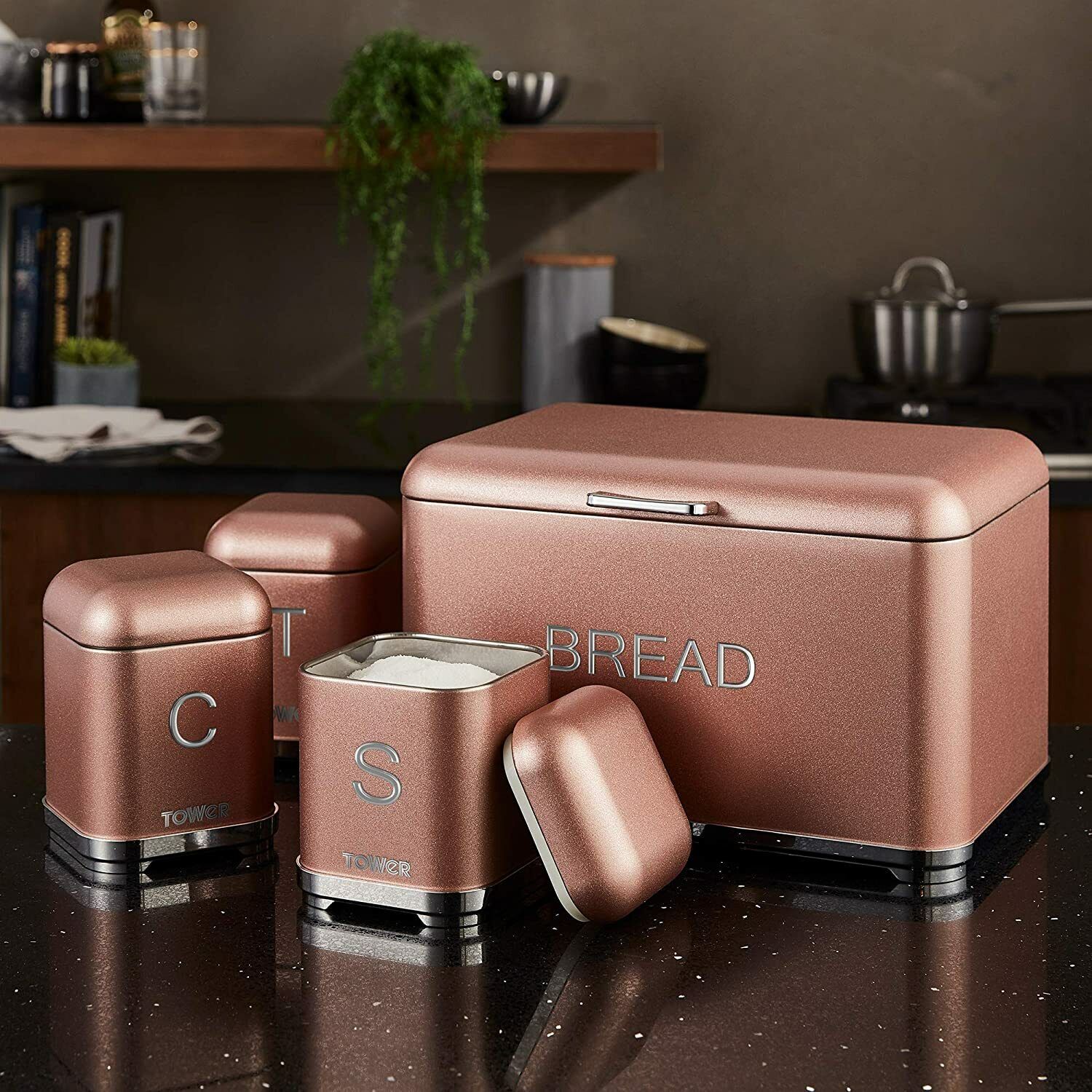 Shimmering Pink Alloy Steel Tea Coffee Sugar Bread Bin Set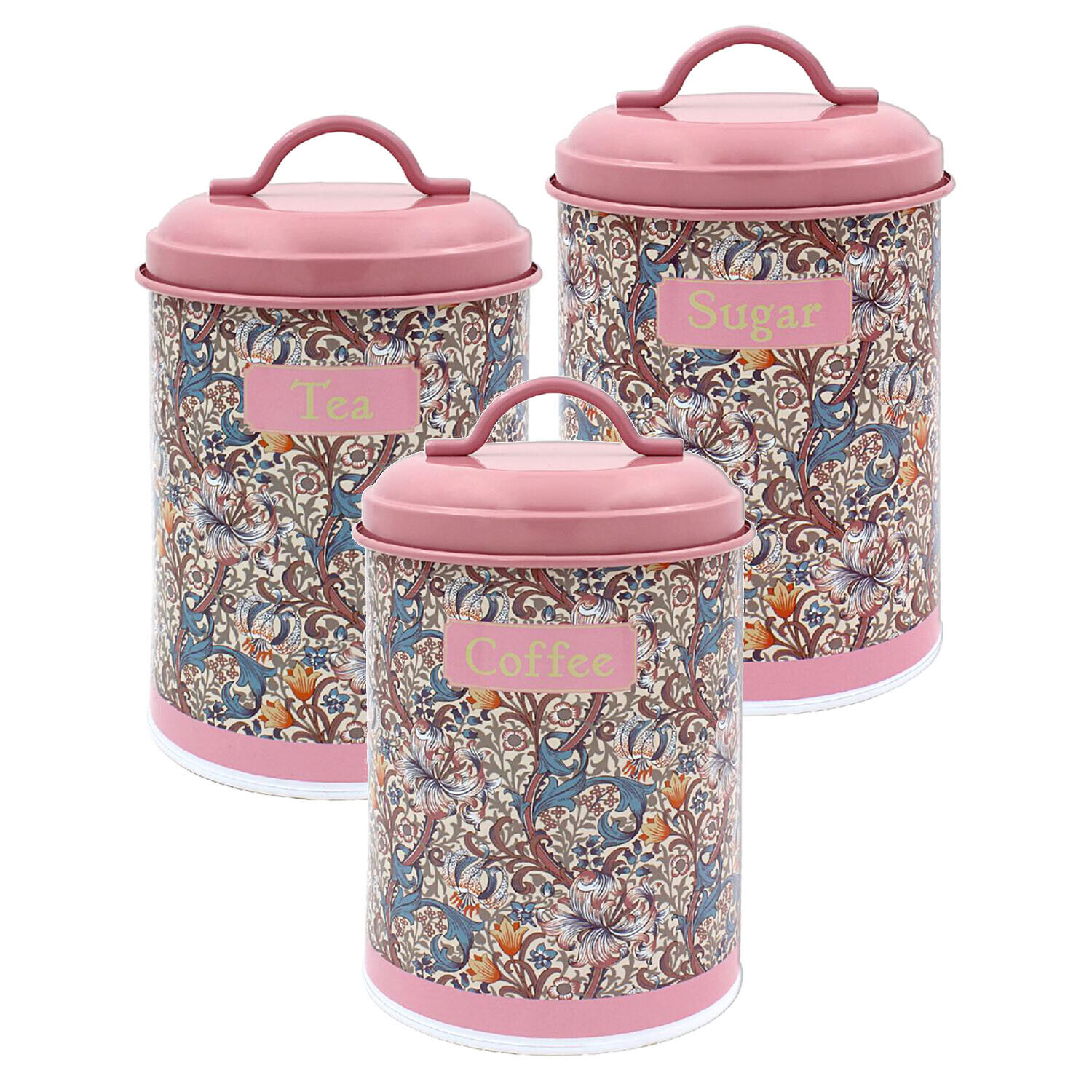 Pink Floral Print Styled Tin Tea Coffee & Sugar Jars